Packet and protocol analysis for 4G and 5G networks | RADCOM Packet Analyzer
RADCOM's Packet Analysis solution lets engineers view any packet flowing through the network for any subscriber or time for drive testing, new service roll-outs, and in-depth troubleshooting.
Benefits to you:
Perform in-depth protocol analysis at the raw packet level
Proactively identify and resolve issues before they affect customers
Drill down into any network element, protocol, or message type
Smartly capture filtered raw packets that are currently transversing through the network or examine historical data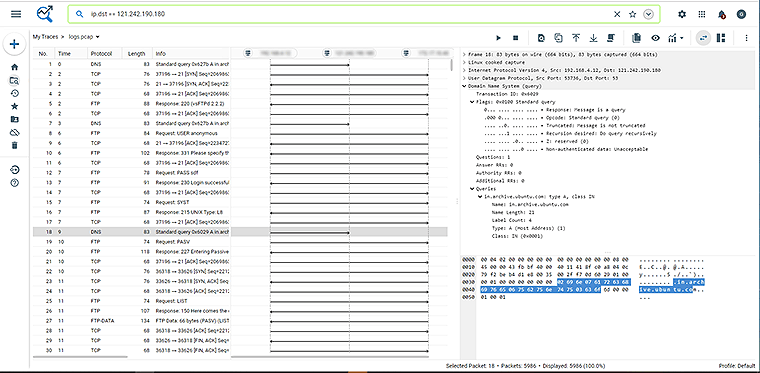 RADCOM Packet Analysis solution is used to monitor traffic at all levels, both call/session-related and non-call/session-related, as well as online or historical data, with all protocols displayed in a single view. In addition, operators can filter protocol data separately or in combination with network element ID, transport layer parameters, protocol types, and additional filters such as IMSI and MSISDN.