Integration with Microsoft Azure webpage
5G has made the cloud more important than ever for the telecom industry, and as it continues to move forward, more and more operators will be embracing the public cloud, whether at the enterprise edge, network edge or the core.
RADCOM is a leading vendor of cloud-native service assurance solutions that enable operators to smartly monitor the customer experience and optimize service quality for 5G across the cloud.
Our product RADCOM ACE is a top-tier cloud-native solution, built for automated 5G assurance, that seamlessly integrates with Microsoft Azure public cloud. The integration enables operators to rapidly deploy and optimize 4G and 5G services in a carrier-grade cloud platform more dynamically and efficiently.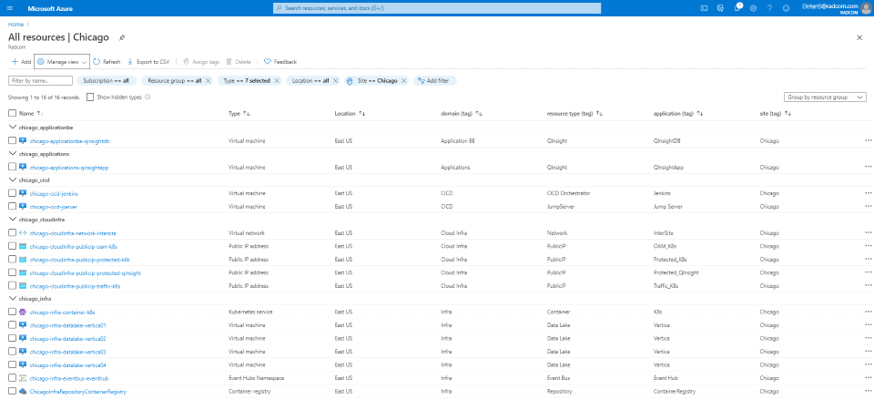 As an operator, the integration of RADCOM ACE with Azure enables you to assure the quality of 5G services by leveraging AI and machine learning-driven assurance and automation. RADCOM ACE runs as a cloud-native function (CNF) within the public cloud, and it's deployed, scaled, and managed through Azure Kubernetes Service (AKS).
Being controlled by AKS—a container-based orchestration system—provides operators with a closed-loop automated approach to assurance in the cloud for large-scale networks, enabling operators to deliver an improved customer experience while saving operational costs by using minimal data center resources in implementing end-to-end automation.
Hence, you will be able to use Microsoft Azure and RADCOM ACE to simplify your 5G rollouts and deliver high-quality services that can be managed automatically in real-time.
"By integrating real-time, AI-driven network intelligence and advanced troubleshooting capabilities, RADCOM ACE helps operators ensure service quality and a superior customer experience for 5G delivered over Microsoft Azure."
Yousef Khalidi, Corporate Vice President, Azure Networking at Microsoft Corp
Key Benefits:
Accelerate deployments of 5G services on Microsoft Azure while assuring service quality
Gain real-time subscriber analytics and rapidly resolve network degradations
Easy to deploy, optimize and troubleshoot 5G services available on Microsoft Azure