Proactive Customer Care | RADCOM ACE
Maintaining a high level of customer service has never been more critical, and as subscriber ARPU's have leveled out, operators need to find new ways to differentiate themselves. To deliver a superior customer experience, operators need to take proactive actions to repair any network issues before the customer is even aware of them.
Solution benefits:
Improve first call resolution: send fewer complaints to engineering 
Give a clear overview of issues, for a quick and satisfying resolution 
Provide self-care for customers to check service quality themselves 
Display precise, concise customer data so service reps handle calls efficiently  
Streamline customer care cost efficiency, starting now.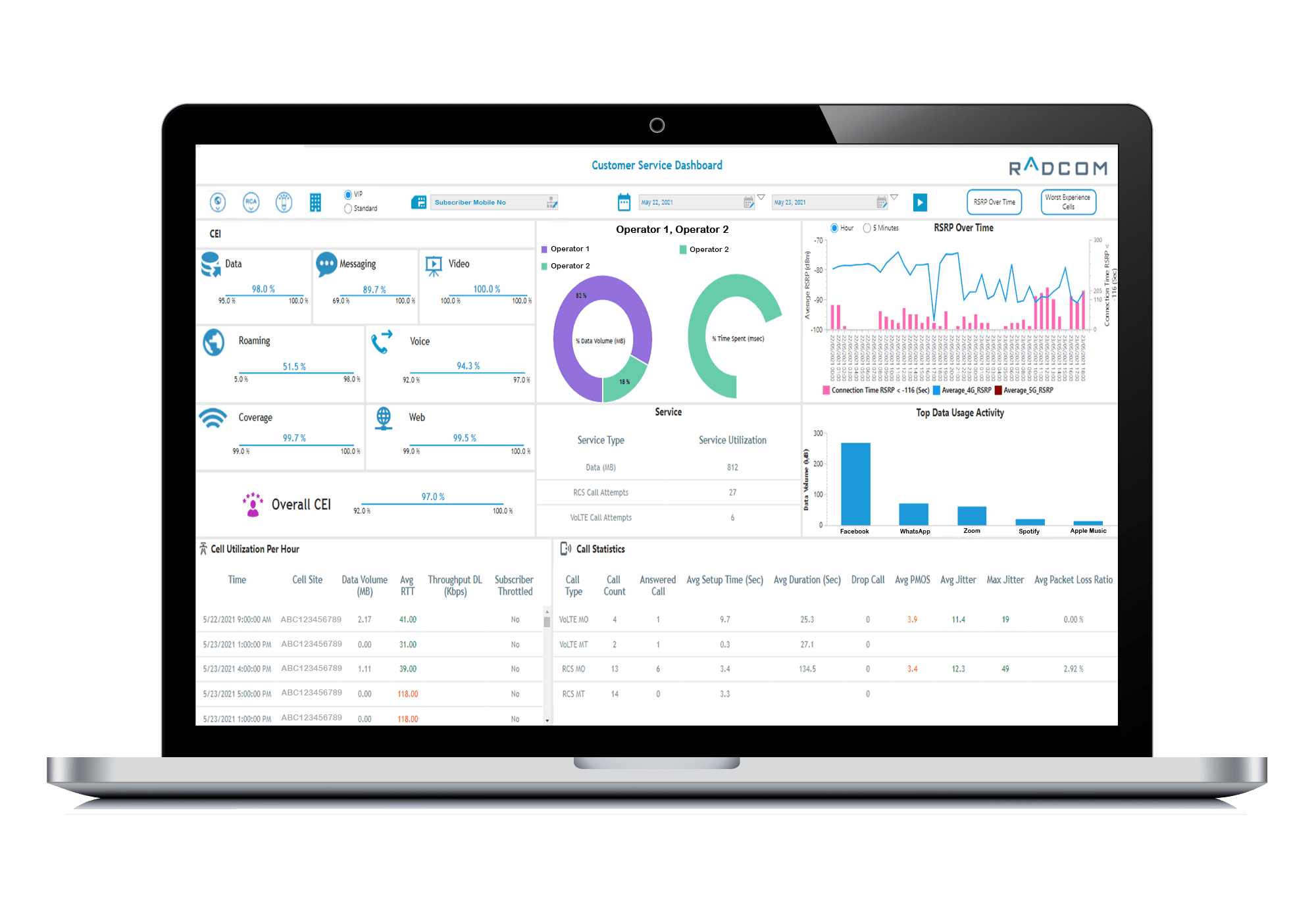 To deliver services as the customer expects, operators must proactively ensure and continuously improve the service levels and overall Quality of Experience (QoE). This proactive approach especially applies to premium services offered by the operator, such as gaming, VOD, and 5G services.

RADCOM ACE keeps a constant eye on the network, ensuring VIP service quality at all times. In addition, the solution will automatically trigger actions for resolution if the service quality drops below a predefined threshold so the operator can take proactive steps to resolve the issue before affecting VIP subscribers
.