Deep Packet Inspection (DPI) | RADCOM ACE
RADCOM Deep Packet Inspection (DPI) uses multiple technologies, including heuristics and statistical analysis, to classify and detect traffic flowing through the network. Also, by utilizing signature mapping, RADCOM DPI provides TCP-based quality metrics for the Quality of Experience (QoE), giving the operator key insights into the network, which applications are being used, and how the traffic flows through the network.
RADCOM uses multiple technologies to classify/detect traffic:
Classification of networking protocols and applications based on flow pattern matching
Bi-directional flow correlation
Heuristics
Statistical analysis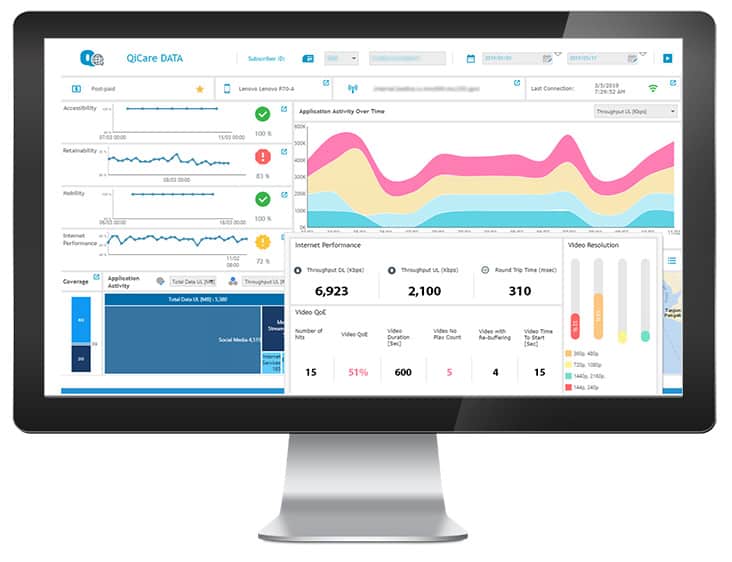 RADCOM's Enhanced DPI engine is fully integrated and embedded within the software engine and currently classifies more than 3000 application and service categories, with more and more being added. This includes country/regional specific applications and services that are continually added through customer requests and covers a broad range of services.
These services include latency-sensitive applications that customers need for critical business communications such as Skype, WebEx, and Zoom to video streaming analysis for services like Netflix, YouTube, Facebook, Amazon Prime, and regional specific services (like Iflix and Viu).
With regular protocol plugin releases that support In-Service Software Upgrade (ISSU) and country/region-specific apps being added, each operator can keep taps on essential services and applications in their network.
This data enables the operator to assure the quality of experience for these specific services, so they run efficiently whatever the demand.
Benefits to you:
Complete visibility into the customer experience for Over-The-Top (OTT) applications and services
Distinguish between different services (like WhatsApp messaging and video chat)
Identifies with high classification granularity which popular applications and services are being used
Regularly updated for new applications and services.