Maintaining a high level of customer service for subscribers has never been more critical, and as subscriber ARPU's have leveled out, operators need to find new ways to differentiate themselves. Delivering a superior customer experience, operators need to take proactive steps to repair any network issues before the customer is even aware of them. 
Taking a proactive stance on assuring and continuously improving the service levels and overall QoE will enable the operator to deliver the expected service levels to the customer and especially to premium customers such as select groups of VIP subscribersץ
Proactive care enables operators to:
Deliver a consistently high service to VIP customers 
Use deep drill down to discover the root causes of any service deterioration
Receive alerts when the service level drops to take proactive care of customers even before they are aware of service degradations
Understand VIP trends for marketing.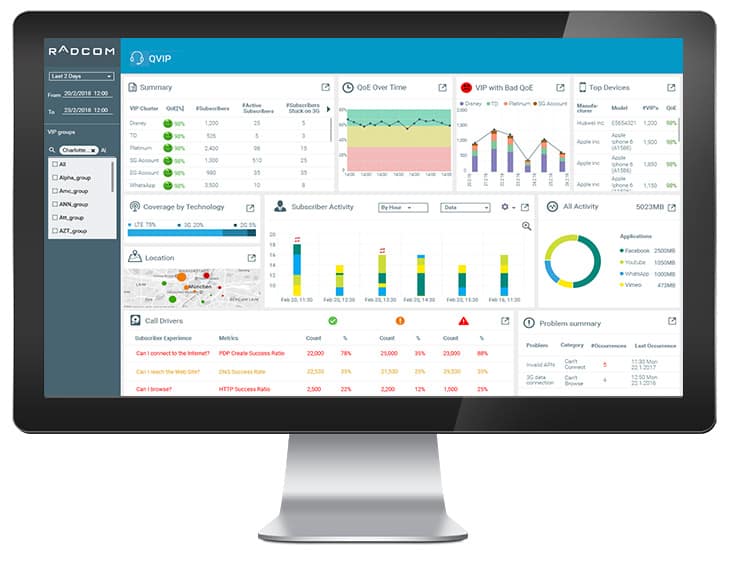 As we progress towards a new era of 5G and IoT where operators will offer different SLAs for various services, proactively monitoring selected subscribers will become more critical. The operator will assign a particular portion of routing capacity to a dedicated service or sector with a specific set of requirements. A smart probe-based solution enables the operator to analyze and troubleshoot traffic on the fly per customer, service, or session.
A consistently high QoE fosters the loyalty of the VIP, and operators can capitalize on this by influencing brand perception, which in turn will contribute significantly to revenue streams.