Service assurance for inbound and outbound roaming | RADCOM ACE
Operators have the potential to generate significant revenues from customers roaming both in and out of their network. By aggregating both control and user plane information for all subscribers, the operator can detect connectivity issues for both inbound and outbound roamers. This data can then be leveraged to improve the roaming service delivered to the subscriber and increase these pockets of revenue.
Key features:
Smartly monitor roaming KQI's and generate alarms if they drop below a certain quality threshold
Retrieve the cause of a failed connection
Highlight the information clearly in an intuitive dashboard
Advise if the subscriber is a VIP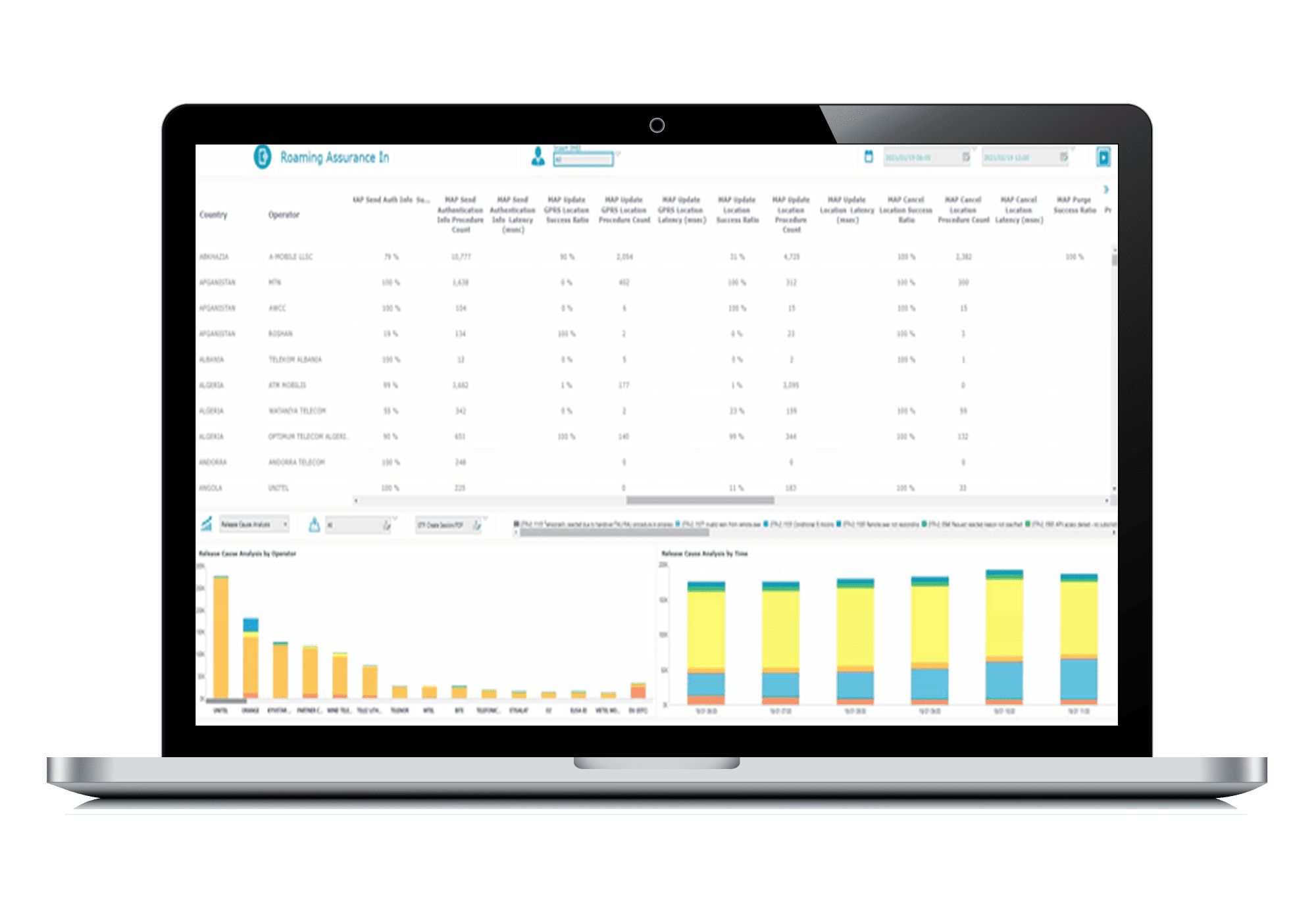 Key roaming insights provided to you:
Service quality indicators
Quality distribution
End cause distribution
Top parameters
Procedure distribution
Session details
Subscriber details.
The next best actions are suggested based on preconfigured rule sets and escalated to the network troubleshooting team as appropriate.