Video assurance | RADCOM ACE
RADCOM ACE utilizes AI capabilities and cutting-edge ML and heuristic modeling to provide an understanding of the perceived Quality of Experience (QoE) for encrypted HTTPS and QUIC based video streaming such as Netflix, YouTube, Facebook, Amazon Prime, and regional specific services (like Iflix and Viu).

With these insights, operators can gain visibility across encrypted networks and understand the QoE across their network, which is critical, with different regions being affected in different ways and traffic usage varying. The data provided by RADCOM's solutions enable the operator to understand whether video streaming is a high enough quality that can be consumed and enjoyed by customers while not overburdening the network.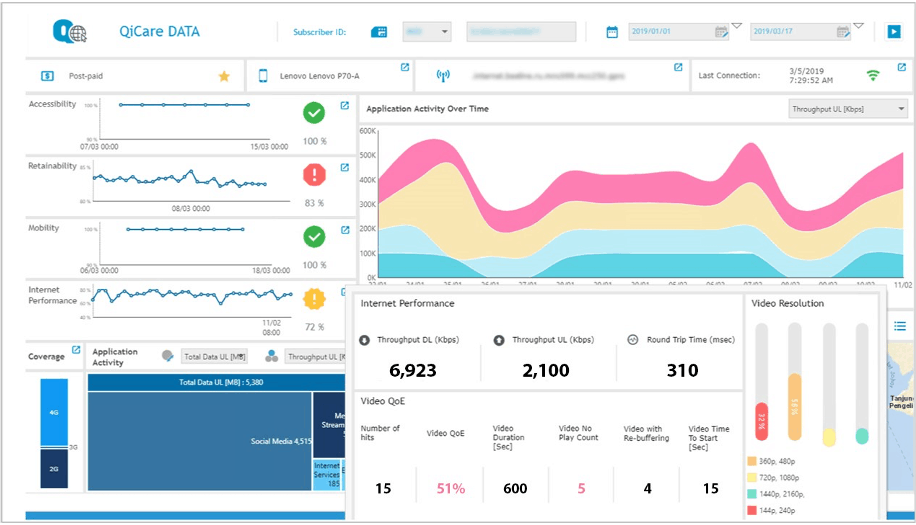 Benefits to you:
Understand the Quality of Experience (QoE) for video streaming services
Improve the customer experience
Gain visibility into encrypted traffic 
Pinpoint network degradations for value-added video services
Some key quality indicators provided to operators: 
Minimum time to play
Video rebuffering count and duration
Video resolution duration
Video duration and byte count
Effective throughput