Smartly monitor and optimize 4G and 5G networks | RADCOM Network Analytics
RADCOM's solution has an intuitive UI built for monitoring dynamic next-generation networks that can be changed on-demand and are built for collaboration between engineers across multiple departments. Being web-based, there is no need to install a client. It runs on Windows, UNIX, and Linux is blistering fast, and supports multiple users out of the box while offering complete administrative control with security and user content privacy.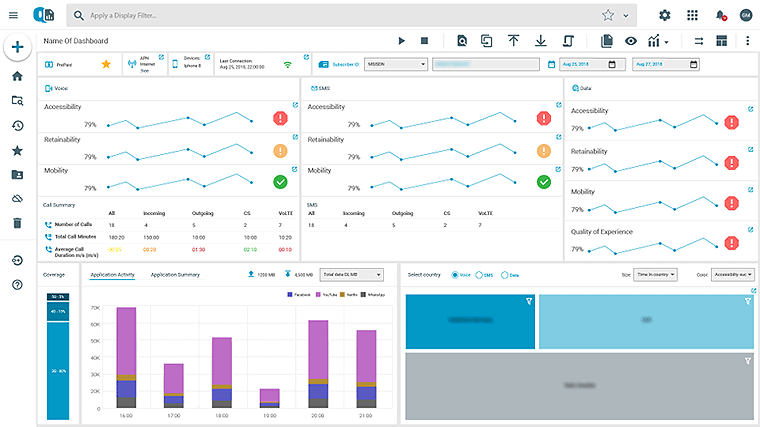 Key features and capabilities:
Multi-technology, multi-dimension KPI dashboard

Drag and drop dashlets to dashboard interface
Ability to define grouping and filtering rules for each dashlet

Numerous dashlet types (such as predefined KPIs, user-defined KPIs, per element and overtime, release cause distribution over time, unique IMSI)
Enable data-driven dynamic notifications with baselining
Easily share dashboards with colleagues
Export to PDF, Excel, PNG

KPIs are displayed in dashboards that can be re-configured on the fly and exported in a variety of formats. Additionally, from RADCOM's Network Analytics solution, users can quickly drill down to RADCOM Session Analyzer and RADCOM Packet Analyzer to root-cause issues rapidly.