Session and trace analysis for 4G and 5G networks | RADCOM Session Analyzer
RADCOM's Session Analyzer is a next-generation, session-based call tracing solution used for detailed network analysis. Users can apply any combination of flexible filters to see an end-to-end correlated view of the subscriber or network sessions for root cause analysis and quick resolution of issues.
Session analysis can be performed in real-time and on historical data covering each subscriber's interactions with the network.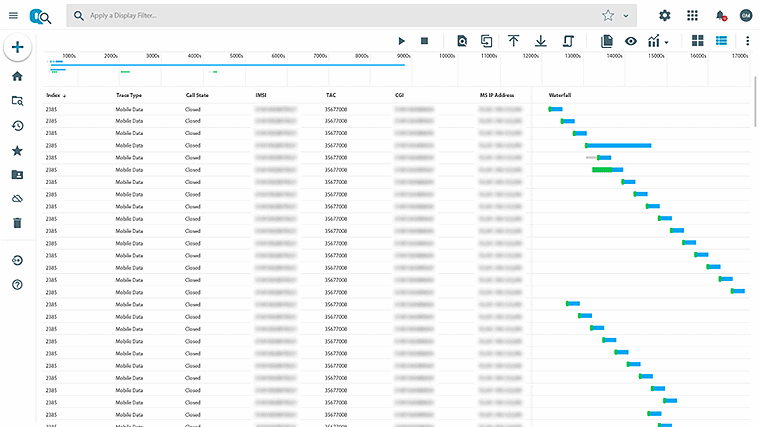 Benefits to you:  
Trace end-user calls or data sessions to facilitate customer support
Resolve complex network and subscriber issues
Correlate full voice and data sessions in real-time for an end-to-end service view
Reduce time to resolution by using advanced filtering for root-cause analysis
Run rule base correlation
Record voice calls for lawful interception or quality testing
Improve VoLTE/VoWiFi call quality 
Save data as PCAP/HTML/XSIF for detailed analysis of control and user plane traffic
Drill down to the packet level for further root-cause analysis.