Integration with Amazon AWS
5G has made the cloud more important than ever for the telecom industry, and as it continues to move forward, more and more operators will be embracing the public cloud, whether at the enterprise edge, network edge or the core.
RADCOM is a leading vendor of cloud-native service assurance solutions that enable operators to smartly monitor the customer experience and optimize service quality for 5G across the cloud.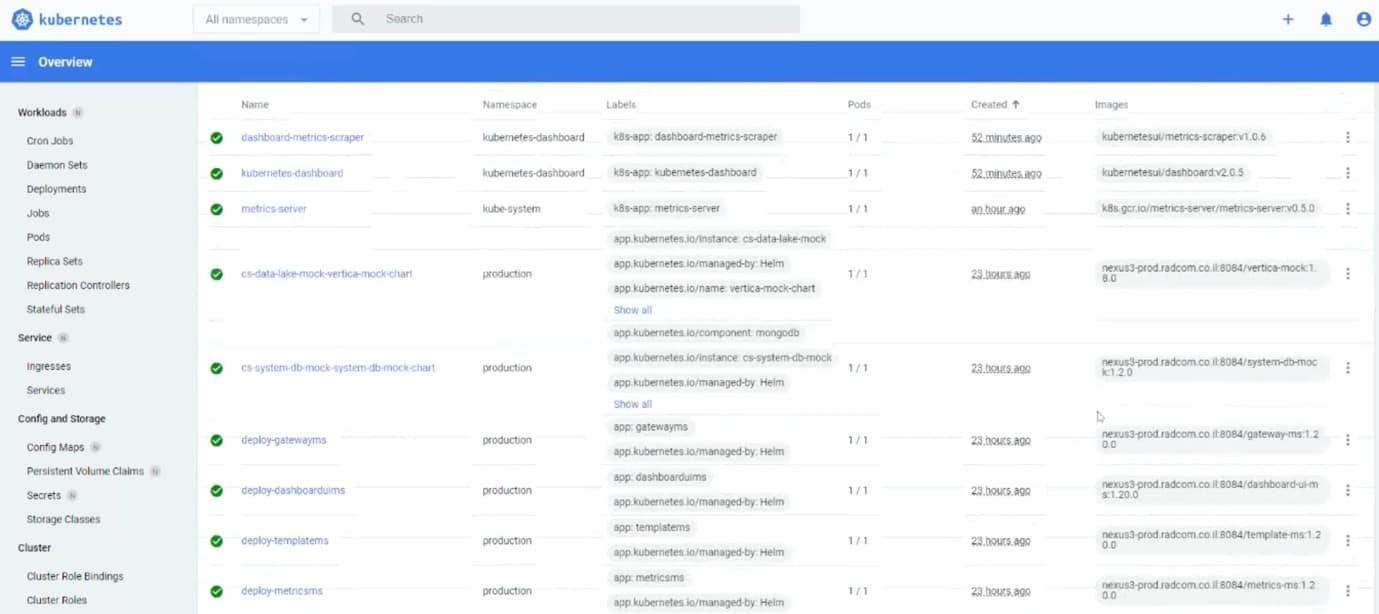 Our product RADCOM ACE is a top-tier cloud-native solution, that seamlessly integrates with Amazon AWS public cloud. The integration of RADCOM ACE with AWS, enables operators to dynamically deploy an automated, cloud-native service assurance platform while utilizing AWS to scale efficiently and reduce time to market. Thus, providing real-time subscriber analytics and advanced troubleshooting for operators who are adopting the cloud for rolling out 5G, Internet of Things (IoT), and edge services.
Edge Assurance | RADCOM ACE
RADCOM ACE supports the Control and User Plane Separation (CUPS) architecture rolled out in 4G and continued in 5G. Operators deploying 5G Next Generation Radio Access Network (NG-RAN) usually split the User Plane Function (UPF) at the edge in addition to the split on the RAN side. As a result, it can benefit from elasticity, scalability, and cost-efficiency in OPEX and CAPEX. However, this separation means that it is difficult to correlate the traffic into user sessions for service assurance and troubleshooting purposes.  
With its patented CUPS solution, RADCOM ACE enables operators to smartly monitor these edge deployments by correlating the control plane and user plane data in real-time, which is critical for gaining visibility into the subscriber experience and optimizing network performance.
Running as a cloud-native function within the AWS cloud and leveraging a microservices-based architecture, RADCOM ACE is deployed, scaled, and managed through Amazon Elastic Kubernetes Service Anywhere (EKS-A). When operated in parallel, EKS-A allows operators to run Kubernetes outside of AWS, including in their own data centers, and on their infrastructure, enabling to quickly roll out dynamic edge services; and RADCOM ACE enables them to smartly monitor and optimize these network deployments.
Being controlled by Amazon EKS—a container-based orchestration system—provides operators with a closed-loop automated approach to assurance in the cloud for large-scale networks, thus enabling operators to deliver an improved customer experience while saving operational costs using minimal data center resources in implementing end-to-end automation.
Key Benefits:
Accelerate edge deployments on Amazon AWS or on-premises using Amazon EKS-A while assuring service quality
Correlate control and user plane data at the edge to understand the customer experience
Gain real-time subscriber analytics and rapidly resolve network degradations
Deploy, optimize, and troubleshoot 5G services running on Microsoft Azure
RADCOM ACE provides operators with a dynamic, automated service assurance solution for deploying and optimizing 5G services on the AWS cloud, and Amazon EKS for on-premises implementations.