Our 5G automated assurance enables operators to ensure excellent customer experiences, drive network automation, and save costs through proactive network optimization.
Release 17 enhances current 5G capabilities with 18 new network functions and several new interfaces, adding more complexity to the 5G Core. To learn more about 5G Release 17, the new NFs (including the new NWDAF architecture), and interfaces, download our new 5G Release 17 poster.
5G Network Poster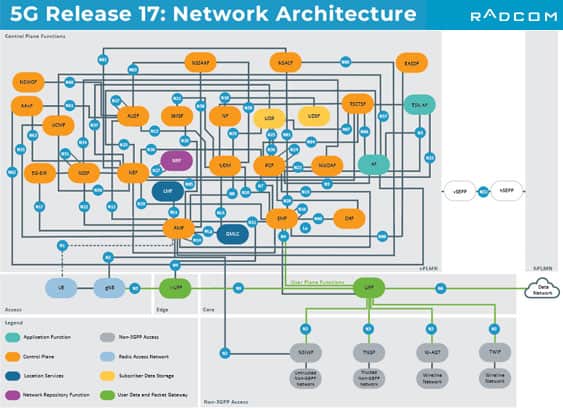 Visit stand 11 at the Telco Transformation conference in Rio de Janeiro from August 29-30 for a free printed copy of the 5G poster.