The extremely high competition in the mature telecommunications market, coupled with an intensifying race to launch 5G, means that communications service providers (CSPs) must increase their focus on delivering superior customer experiences to gain competitive differentiation, retain existing business and win new customers.
Cloud-native assurance solutions must be at the heart of any CSP's strategy to provide visibility of the services delivered over the network, which is key to developing an end-to-end view of the customer experience.
Download this Analysys Mason whitepaper to learn more about the importance of a CSP's assurance strategy to deliver a superior customer experience and improve their Net Promoter Score as they transition to NFV and 5G.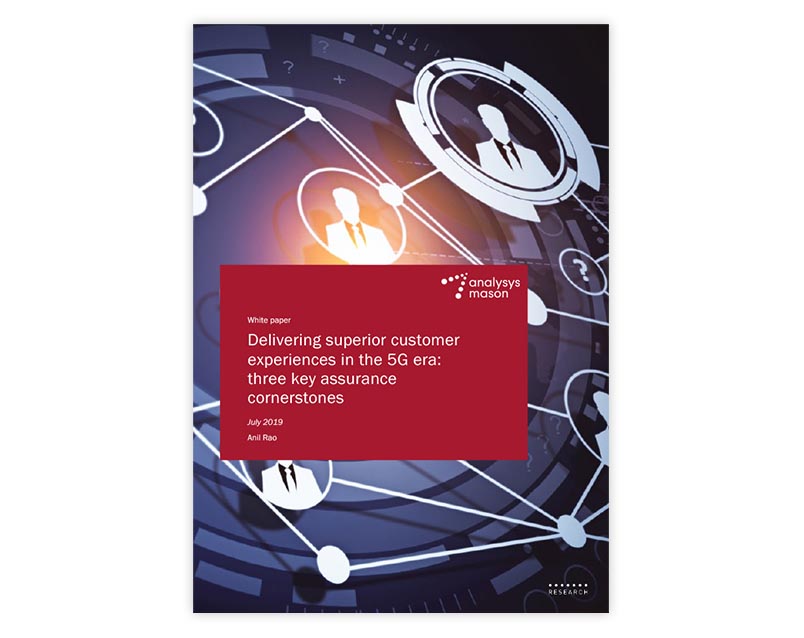 "As CSPs introduce new networking and cloud technologies such as NFV, SDN and edge computing, and embark on the 5G journey, CSPs must not lose sight of the importance of delivering superior customer experiences."
Anil Rao
Principal Analyst, Automated Assurance and Service Design and Orchestration
Analysys Mason