Operators are transitioning to a more customer-centric approach rather than a network-centric approach to managing their networks. With this comes the introduction of Service Operation Centers (SOC) alongside, or instead of, Network Operation Centers (NOC).
In order to gain an end-to-end view of the service delivered and the ability to drill down per subscriber or session level, operators need to deploy probe-based solutions as the cornerstone of their SOC solution. Probe data then needs to be enriched with multiple data sources including OSS (e.g., PM, FM) and BSS (e.g., billing, CRM) feeds.
Download this Heavy Reading whitepaper to learn more about the importance of probe-based data for delivering real-time actionable insights to the SOC and how these can be applied to business use cases for Customer Care, Marketing and Engineering functions.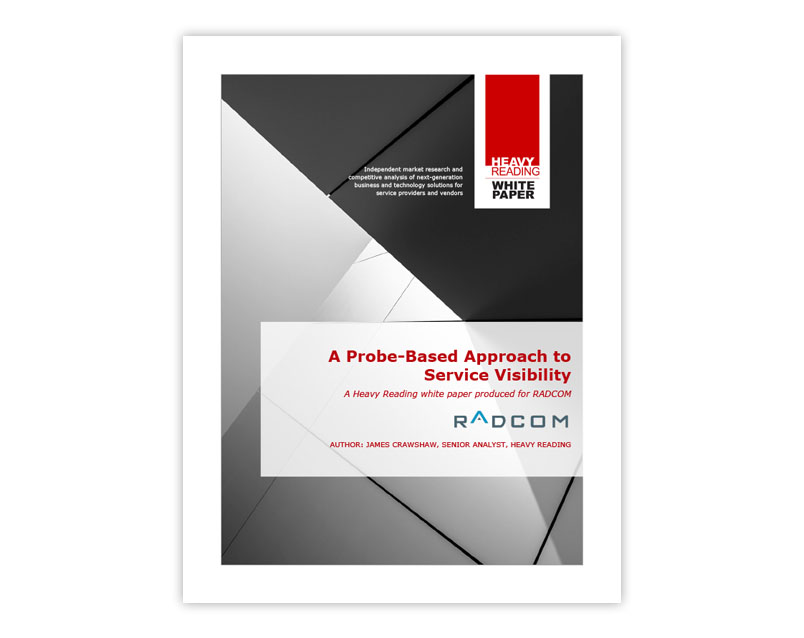 "The probe fed SOC/CEM provides an end-to-end view that enables the prioritization of network issues according to their customer impact… Operators can then decide, on the fly, which areas of the network they want to perform in-depth analysis, zooming in on high priority issues or selected customer groups."
James Crawshaw
Senior Analyst, Heavy Reading